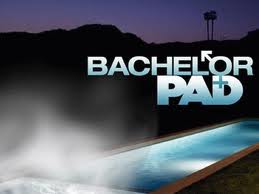 Here I have more info to add cancelled shows of 2012 and renewed shows of 2012,this one from Broadcast Reality TV. ABC renewed The Bachelor Pad for season three, according to EW.
Season 2 averaged 7.10 million viewers and that, for a guilty pleasure in summertime is more than enough to grant The Bachelor Pad to get renewed.
What is The Bachelor Pad about?
Bachelor Pad is an elimination-style two-hour American reality television game show that debuted on August 9, 2010 on ABC. The show features contestants from The Bachelor and The Bachelorette, who compete for a final cash prize of $250,000. Former game show host and news anchor Chris Harrison reprises his role from The Bachelor, while Melissa Rycroft served as special guest co-host for the first season.
Season three renewal order for The Bachelor Pad includes a fun twist: a fan can join the house, through a different selection process than the casting for the Bachelor Pad season three.
How to enter to audition for The Bachelor Pad season three on ABC?
You cann apply to be a part of The Bachelor Pad season three visiting this link.
What do you think? Are you happy The Bachelor Pad got renewed for season three?
Also, remember to follow me on Twitter for more shows getting renewed as The Bachelor Pad did.
Comments
comments