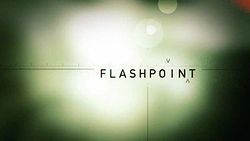 It´s 2012 already, that means it´s time to start new lists for cancelled shows for 2012 and renewed shows for 2012.
And this one is to christen the renewals list: Canadian produced show getting good news, since ION renewed Flashpoint for season five.
Flashpoint was the first of the recent wave of Canadian scripted series to launch successfully in the U.S. when it premiered on CBS in 2008. And after CTV renewed Flashpoint for season five on Canada, ION renewed Flashpoint for season five for the US market too.
Flashpoint season five renewal order consists on 13 episodes set to air later this year on the cabler targeted at adults 25-54.
ION premiered several Canadian shows like Durham County, The Border and The Guard, therefore making this another step in the way for Canadian shows on the cabler.
What is Flashpoint about? Plot Synopsis
The show focuses on a fictional elite tactical unit, called the Strategic Response Unit (SRU), within a Canadian metropolitan police force (styled on the Toronto Police Emergency Task Force). The SRU are tasked to resolve extreme situations that regular officers are not trained to handle including hostage-taking, bomb threats and heavily armed criminals. Equipped with high-tech tools and a cache of weapons and explosives, members use negotiation tactics and intuition to try to avoid the use of deadly force. In fact, the usage of deadly force is only implemented as a last resort when other options are exhausted.
What do you think? Are you happy ION and CTV renewed Flashpoint? Let me know in the comments section.
Also, remember to follow me on Twitter for more cancelled and renewed as Flashpoint shows scoop.
Comments
comments