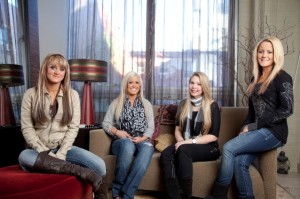 Here I have more info to add cancelled shows of 2012 and renewed shows of 2012,and this one is also from MTV, the ying to the yang of Good Vibes getting cancelled.
MTV orders Teen Mom 3, a new spin off of 16 and Pregnant, after two editions, Teen Moms, and Teen Moms 2, now it´s time for four new teenagers becoming mothers to hit the screens of MTV.Teen Mom 3 is a spin-off of the MTV documentary series '16 and Pregnant'. The show follows the stories of four girls and documents the challenges of their first years of motherhood. Each episode interweaves stories of four teenage girls who are navigating the bumpy terrain of adolescence, growing pains, and coming of age – all while facing the responsibility of being a young mother.
Each story offers a unique look into the wide variety of challenges young mothers can face: marriage, relationships, family support, or lack thereof, adoption, finances, rumors among the community, graduating high school, starting college, getting (or losing) a job and the daunting and exciting step of moving out of the nest to create their own families.
I am not sure if this one counts as Teen Moms getting renewed, or as a new show altogether, but anyways, I´ll put this info on the lists of Renewed Shows.
What do you think? Are you happy MTV renewed / ordered Teen Moms 3?
Also, remember to follow me on Twitter for more shows getting renewed as Teen Moms 3 did.
Comments
comments