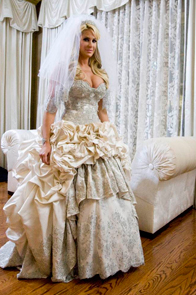 There´s a lot of info to add to the lists of cancelled shows of 2012 and renewed shows of 2012 before November ends and we are all woken up. So now, it´s time to review that Bravo renewed Don´t Be Tardy for a second season.
Produced by True Entertainment with Steven Weinstock, Glenda Hersh, Lauren Eskelin and Colleen Sands serving as Executive Producers. Season two of Don´t be Tardy follows Kim and Kroy Biermann in the next phase of their marriage, which involves the demands of their ever-growing family, purchasing their dream house, and a possible adoption. The pressure is on as Kim tries to resolve extended family issues and manage the renovation of their house all while juggling being a loving mother, a caring wife and staying in the limelight.
Alongside this renewal for Don´t Be Tardy, Bravo picked up two new series:
"Married to Medicine"
Produced by FremantleMedia North America and developed by Purveyors of Pop with Matt Anderson, Nate Green and Maty Buss serving as Executive Producers. "Married to Medicine" follows a group of successful and educated women, including doctors and wives of doctors, who are connected to the world of medicine in Atlanta. Whether delivering babies in Louboutins or rushing off to galas in Buckhead, these women do everything with style, drama, and of course, southern flair.
"Taking Atlanta"
Produced by NFGTV and Monami Entertainment with Toby Barraud, Stefan Springman and Mona Scott-Young serving as Executive Producers. "Taking Atlanta" tracks the city's next-generation movers and shakers as they make their mark in the glamorous arenas of fashion, music, hospitality and real estate while enjoying the city's sizzling social scene and balancing the demands of their tumultuous family situations.
What do you think? Are you happy Don´t Be Tardy got renewed? You can also follow me on Twitter for more scoop on shows getting renewed like Don´t Be Tardy has.
Comments
comments