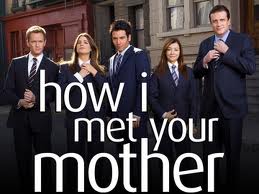 As we are about to reach the Holidays, Christmas and all, there are still shows joining the lists of renewed shows of 2012 and cancelled shows of 2012. This one is one great piece of news, kinda like a Christmas present, as CBS renews How I Met Your Mother for season nine, which will probably be the show´s last. This renewal comes after the network secured all the cast and crew to come back for one more run, after both creator Carter Bays and Craig Thomas were expecting a decision by January at most so they could prepare to close the arc on who the mother is.
All of the cast members were ready to come back for one more run of the sitcom, but Jason Segel, who had become a bonafide movie star following his gig on HIMYM that started eight years ago. But out of loyalty both to the show as to his fellow castmates, he is agreeing for one more season of the show, a new season that will probably have to be very well thought in terms of schedule as to allow all five members (Jason Segel, Neil Patrick Harris,  Cobie Smulders, Alyson Hannigan and Josh Radnor) to pursue extra curricular activities.
So, there you have it, How I Met Your Mother gets renewed for season nine, probably the last one for the show. What do you think? Are you happy How I Met Your Mother got renewed? You can also follow me on Twitter for more scoop on shows getting renewed like How I Met Your Mother has.
Comments
comments