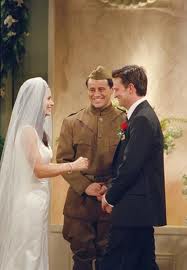 After watching so many TV shows and realities about weddings I´ve turned into an expert in the matter, lol. Although, seriously, between that and being a photographer in those events for several years, I can take some of the tidbits of those years of bing watching and working into a checklist.
So make sure you follow these advices in planning your wedding checklist and timeline. It´s not as easy as a marriage in Vegas Rachel and Ross style where you, out of impulse, get married. Normally, and that depends on how big a Princess you want to feel, it can take anywhere between 9 to 12 months at least! So, plan ahead… it´s a whole year.
Let´s divide the year in blocks. And the first block is between 9 to 12 months before the wedding where you start with the big things:
Checklist – 9 to 12 months before the wedding:
Set your budget, and the bigger areas to which you´ll allocate them. There´s tons of little things that will arise and you need to have them in your mind. So set aside the bigger chunks, avoiding getting them over 80% of the total budget.
Set a date and place: Things only start with "Will you marry me?" Then, next decision is When will you get married, and where. Decide the venue and book it. You´ll be so happy when you can shout for example: "We finally found a great Palm Beach wedding venue"
Start your first draft of the guest list: You´ll understand how much money it will cost once you get that number. Then negotiate with your partner who´s in and who´s out… but that can take longer.
Find an officiant: Depending on who you want that to be, you´ll need to book that in advance, or you can do as Monica and Chandler, who got their best friend Joey to be certified.
Start your folder of important wedding thingies: You´ll need to put away all your receipts, but also put there anything you think may become important later on; photos, your first movie ticket together or whatever.
Best Man, Maid of Honor, Bridesmaids: Select your wedding party. DO NOT ANNOUNCE THEM. Ask them first individually, avoid drama at all cost!
Wedding planner?: Will you hire a wedding planner? This is the time to do it. If not, go ahead with the next item as soon as possible.
Flowers, photos, Band: You will need to book those three things, maybe not a band,  but instead a DJ; your choice, but don´t sleep too much on it.
Start your Pinterest wedding Board: You´ll find tons of ideas and things you´ll want to use in your wedding. And when you need the ideas, you won´t know where you´ve seen them. Pinterest is the greatest tool for that!
Checklist – 6 to 9 months before the wedding:
Time went by, and you are 6 to 9 months before your wedding. Here´s what you need to do.
Dress Shopping: Unless you decide to use a family heirloom wedding dress, you´ll need to start thinking about yours. Start as soon as you can. Want more tips about the dresses? Check out my Pinterest page for more tips on that.
Exercise: You´ll want to hit your target fit. And that can take time. Allow at least six months for your exercising to show the results you want.
Eats and treats: If the venue does not offer catering, start looking for a caterer. Remember you´ll probably need to accomodate special menu needs for some guests.
Bridesmaids dresses: Decide on what the bridesmaids will wear. Don´t fall for the drama if they don´t particularily love the attire you chose. Remember, it´s all about the BRIDE!
Register for presents: Decide where to register and register there. You´ll be glad you had your pinboard ready for this!
Honeymoon: Decide on your destination and start planning. Again, Pinterest is your best friend here.
Checklist – 4 to 6 months before the wedding:
I told you time flew by… Now, let´s do this:
Book transportation: Especially if you have an away wedding. Those paradise location weddings are gorgeous, but you need to book flights and stuff.
Guests: Finalize your guest list, send your save-the-date announcements. Beware of Facebook! If you post it there, it will show to some of the people you won´t invite! Avoid awkward moments.
Renting something?: If you have any rental items, like a fountain, outside bathrooms, or anything else. Book it now.
Wedding Invitations – Part One: It´s time to choose your wedding invitations. Again, you can look on Pinterest for inspiration.
Rehearsal: Finalize the selection of the date, time and place for rehearsal dinner. Start thinking about everyone´s role, select readings, decide who will be reading, remember who´ll make the toasts and have them already thinking them (you´ll need to remind them later too).
Out of town guests: Start planning hotel and accommodations for out of town guests. If you are having an away wedding, then EVERYBODY is an out of town guest!
Meet with the officiant: Depending on your beliefs, there can be longer or shorter process, you may need to do a course or not. Do it with time!
Checklist – 2 to 4 months before the wedding:
Oh My God! That´s how long we have to plan? It´s now or never!
RSVP: Send the invitations and ask for an RSVP. Once you get them and the plus ones, you´ll have your guest list finalized and the final guest tally and you´ll be ready to start planning the tables. Drama Alert! Think hard who can sit with who.
Put a Ring on It: You have your engagement ring and you love it. But it´s time to select the wedding rings.
Are you the Cake Boss?: If not, you´ll need to search for someone who´ll have your wedding cake ready. Keep exercising, or all that wedding cake tasting can be tough!
License: Obtain the marriage license. (For that wait until there are three months left to the wedding).
Face Off!: Find the makeup artist, hairstylist, and do test drives with them. You REALLY don´t want surprises with hair and make-up.
Goodie goodies: Shop for gifts for welcome baskets. Pinterest will help here too.
Checklist – 6 to 8 weeks before the wedding:
We are so close we now need to start thinking in weeks instead of months.
Rehearsal Part-Two: Send the rehearsal dinner and party invitations.
Dress the men: Reserve tuxedoes for groom, best man and groomsmen.
Set in stone: Now the menu and flowers arrangements should be finalized. No more changes ahead.
Details, details, details: Time to meet with vendors to finalize all the detailing.
Checklist – 2 to 6 weeks before the wedding:
We are almost there… it´s the final turn… and it needs to go as smoothly as possible.
Printing time: It´s time to take to print seating cards, programs, and whatever messages you will give away.
The musical chairs: Create the seating plan. Avoid changes.
Script: What will be the wedding timeline? Who does what when?
Dress fitting: Oh, that exercise paid off… do final fitting, and final modifications of the wedding dress. Now do maintenance exercise. You won´t want to lose any more weight or gain any. You got your final fitting!
Details part two: Finalize all details, work everything out with vendors, take a deep breath.
For as long as we shall live: Write your Vows! Make sure your partner does too!
Checklist – Final week before the wedding:
First of all, don´t panic! You are almost there… final lap!
Relax: A lot of last minute things will come up. Deal with them as they come, but do not overthink things.
Confirmations: Check with vendors the arrival times; check with the wedding party. Check your pulse.
Tip Jar: Set aside short change to tip vendors and other assistants.
Make your wedding party work: Delegate tasks to your wedding party. Especially if you can trust they´ll do them.
Checklist – Wedding Day:
The day has come! You need to be the center of the universe.
Have a nice long sleep: Being rested will do wonders for you! You´ll look fresher in the photos, and you´ll enjoy the party the most.
Bubble bath?: If your wedding party is doing their job, you can relax and take a nice bath, if not, a quick shower and start the preparations.
Hair and Makeup: Start hair & Make-Up with enough time to avoid anxiety.
Traffic Jams?: Have one of your wedding party members check the traffic. When do you need to leave to arrive on time?
Dress for Success: Put on your wedding dress. Do it AFTER hair and makeup to avoid stains. But do it slowly so you don´t mess your hairdo.
Pre shoot: Do some outdoors photos with your wedding dress.
Ceremony: Relax, enjoy. You are getting married!
Mockmento Photoshoot: There will be several great moments in the party you´ll want to remember and look gorgeous. Do mock photos of them. Cutting the cake, for instance. If you wait for that photo moment until the real time during the party, you´ll already be without shoes, your hairdo undone and all. Do it all first and then just relax and enjoy and dance like no one´s watching!
I hope this checklist for your wedding is helpful. Let me know in the comments section. Share it online if you think it can help someone!
Comments
comments