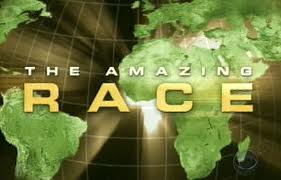 We are reviewing all the cancelled shows and renewed shows of 2011.
And this week we posted a lot of renewals, including fan favourite Fringe renewal, Futurama getting two years renewal, and The Hub renewing 10 shows. And one cancellation being FX Lights Out.
This time, since itps Sunday, it suits very well that CBS renew its reality sunday lineup, therefore CBS renewed The Amazing Race for cycle 19.
This is not at all a shocker, since the show is steady in the ratings, averaging around 12 million, the same as last year, and also gaining a 3% gain in the much coveted Adult Demo 18/49.
Phil Keoghan will be back next season to host The Amazing Race, although there is not an official tagline for next season, nor an exact date of premiere.
Jerry Bruckheimer, Bertram van Munster, Jonathan Littman, Elise Doganieri and Mark Vertullo are the executive producers of this reality show that is nearing the admirable twentieth cycle soon, and as things are looking right now, it won´t be a surprise.
What do you think about The Amazing Race being renewed by CBS for a cycle 19? Are you happy about it?
Let me know in the comments section.
Also, remember to follow me on Twitter for more Cancelled and Renewed shows as The Amazing Race scoop.
Comments
comments