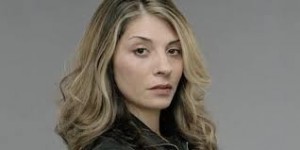 I keep on enlarging the lists of renewed shows on 2011 and all the cancelled shows on 2011.
This time, it´s good news as expected from the can´t miss network. Keeping with its perfect record of new show, renewed show motto, USA has renewed Necessary Roughness for a second season.
This year´s other freshman show Suits got renewed a while ago, and it was only matter of when would they announce renewal for Necessary Roughness.
The only time the network came close to a decision was in bringing back Fairly Legal, a show USA was in love with the star Sarah Shahi (How could you not), but thought it needed several tweaks in the plot, that we will see in the second season.
But Necessary Roughness renewal by USA was never in doubt, since the show posted a very healthy aveage of 5.9 million viewers and 2.4 million in adults 18-49.
Necessary Roughness renewal order consists of sixteen episodes of this Callie Thorne vehicle that will come back in 2012 to our televisions.
What do you think? Are you happy USA renewed Necessary Roughness? Let me know in the comments section.
Also, remember to follow me on Twitter for more cancelled and renewed as Necessary Roughness shows scoop.
Comments
comments