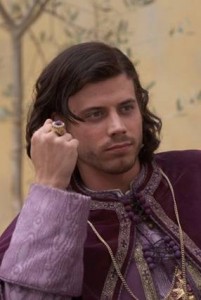 Borgia premiere is getting closer and closer, and with every announcement, the show turns more into a must watch.
Let´s remember they already announced Emmanuelle Chriqui to play a guest star role, a little later the show announced Jeremy Irons will play Rodrigo Borgia, Pope Alexander VI, and Colm Feore will play Cardinal Della Rovere. And Joanne Whalley is cast as Vanozza Dei Cattanei in The Borgias.
Now, they announced that François Arnaud is Cesare Borgia & David Oakes is Juan Borgia.
Meet the Pope's eldest sons and enforcers.  Protecting a family's power cannot be done singlehandedly so naturally, nepotism arises as soon as the tunic is slipped over the new Pope's head.  Pope Alexander VI (JEREMY IRONS) immediately installs Juan as head of the papal armies and elevates Cesare to cardinal — one son in armor, the other in cloth.  Yet both are rivals for their father's affection.  Cesare serves as "consigliore" and is viewed as the Pope's likely successor, but Cesare believes he is more capable and qualified than his brother to deal with the violence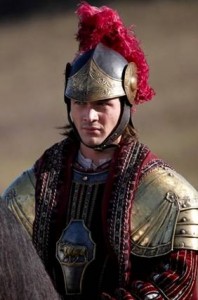 and retribution required to reinforce the family's domination.  In the meantime, Juan, averse to responsibility and lacking leadership skills, prefers to spend his time in bordellos and taverns, enjoying the ample debaucheries his new status provides.
Remember to Tune in to the 2-hour premiere of The Borgias on Showtime, Sunday, April 3rd at 9PM ET/PT.  Following the premiere, new episodes will air on Sundays at 10 PM ET/PT.
Will you watch it? Let me know your thoughts in the comments section.
Also, remember to follow me on Twitter for more Borgias scoop.
Comments
comments