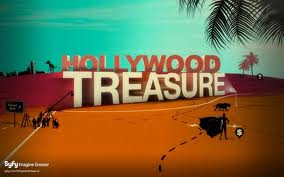 We are reviewing all the cancelled shows and renewed shows of the season.
This fall season, a lot of shows are falling like crazy. NBC already cancelled Outlaw, ABC Family cancelled Huge, Fox cancelled Lone Star, ABC cancelled My Generation, and also cancelled The Whole Truth, and MTV cancelled The City in its second season, and HBO cancelled Big Love at its fifth and NBC cancelled Undercovers, and Supernanny gets cancelled so Jo Frost can move on, and Disney cancelled Jonas LA, or the sad sad news about Rubicon getting cancelled, and the cancellation for Medium and Dark Blue.
Some are getting renewed, since HBO renews Eastbound & Down for season three, and also renews Bored to Death for season three and TLC renewed Sister Wives, and NBC renews Days of Our Lives and a double season renewal for 30 Rock, Fox renews The Simpsons where TruTV renewed Hardcore Pawns and TLC renewed Freaky Eaters. Meanwhile Syfy renewed Fact or Fake: Paranormal Files.
Today Syfy has come out of the gates giving renewal order everywhere, and that can only be good news.
Hollywood Treasure gets renewed by Syfy for twelve more episodes in this season. Hollywood Treasure premiered in October as Syfy's best new reality franchise premiere in six years. In the three weeks since its premiere, the series has averaged a 0.9 household rating and 1.2 million total viewers. Any time you hear best premiere in six years, you know that´ll be enough to make Hollywood Treasure renewed.
Hollywood Treasure is a weekly, American, reality television series that began airing on SyFy, October 27, 2010, which follows a Hollywood, California-based appraiser named Joe Maddelana and his team as they track down, appraise and help auction off valuable film, television and pop culture memorabilia.
Are you happy Hollywood Treasure is renewed by Syfy?
Let me know your thoughts in the comments section.
Also, remember to follow me on Twitter for more info on cancelled and renewed shows, such as this renewal for Hollywood Treasure is renewed by Syfy.
Comments
comments